Studio 20's Networked Reporting Project
For the 2012-13 academic year, Studio 20's major project focused on networked reporting, which we defined as… "When the many contribute to reporting that is completed by a few." (For more on networked journalism, go here. It's a pdf.) We had six partners: ProPublica, The Wall Street Journal Social Media Desk, Mashable.com's gaming beat, PandoDaily.com, Fast...
Studio 20 gets an assignment from Quartz News
These specs were sent by the editors of Quartz to Professor Jay Rosen as part of Studio 20's networked reporting project in spring 2013. Jay Rosen responded with his presentation, Designs for a Networked Beat, May 13, 2013.  A networked beat spec for Studio 20 from Quartz (April, 2013) The goal: To put together a suite of tools and techniques for quickly booting up a network around a...
Studio 20 would like to extend a big thanks to everyone who made it out for last night's Open Studio presentations and helped make the night a big success! You can find more info on the ten innovative presentations below: Kat Patke: User-to-User Community Building with the Huffington Post Laura Edwins: Decoding User Engagement with the Christian Science Monitor Silva Shih: Data Viz On...
Open Studio Night: An Invitation.
Want to check out the innovation efforts that this year's crop of Studio 20 students have been working on for the past three months? Thursday, December 13th, Studio 20 will hold its second annual Open Studio night, a presentation of final projects from the graduating class.  These projects are the capstone for the NYU Studio 20 concentration at the Arthur L. Carter School of Journalism, as...
Lewis Dvorkin fields some good questions from...
Lewis Dvorkin recently stopped in Studio 20 to talk with first year masters students about innovation in the digital age. After an hour and a half Q&A — and some wine and cheese — Dvorkin, who is Chief Product Officer at Forbes and founder of True/Slant, left the students pretty impressed. "We felt like equals, which is really cool when you're talking to the head...
Final projects for Studio 20 students: they're all...
A key part of the Studio 20 program unfolds in the students' third and final semester. Working with a media partner, they each have to design and execute their own project in innovation. Sort of like a consulting gig, but no money changes hands. Our currency… is good problems. Meaning: some new and improved thing the partner should be doing, or could be doing, but isn't doing now, probably...
Watch
The skills Studio 20 students have and want to gain Jay Rosen asked the incoming class of Studio 20 students to participate in an inventory: the skills they came in with and the skills they most wanted to acquire during their 16-month graduate program. Then they had to come up with a way of representing it that tapped into some of those skills, plus they had to introduce themselves and their...
Kevin Convey brings innovation from the newsroom...
This fall, Studio 20 added veteran journalist Kevin Convey to its staff ranks. Having recently parted ways with the New York Daily News, where he oversaw the predominantly print newsroom transition to digital, Convey took over teaching our first-semester "Studio 1" innovation workshop. Three weeks into the semester, we talk to him about innovation—in the newsroom and in class—and the path he took...
Studio 20 prof brings us 'Obama Revealed'
A quick programming note… Professor Jason Samuels' latest documentary project is scheduled to air on CNN tonight at 8:00 p.m. EST. "Obama Revealed: The Man. The President" is a 90-minute documentary portrait of the Obama presidency. The program includes original sit-down interviews with President Obama, Secretary of State Hillary Clinton, Former White House Chief of Staff Rahm Emanuel,...
This Year's Studio 20 Summer Gigs
Wondering what the 2011-2012 Studio 20 class has been up to this summer? Of course you are! From helping to produce documentaries overseas to engaging new audiences right here in New York, we've been a busy bunch. See for yourselves: Ana Maria Benedetti has been spending the summer in Miami working at Univision News, a new joint venture by Univision and ABC to create a hispanic oriented...
David Holmes explains it all -- in song
Over at the Daily Dot, Studio 20 graduate David Holmes breaks down how he became the go-to guy for musical explainers. It all started as part of a class project… One and a half years ago, in a conference room overlooking lower Manhattan, I stood up in front of the editorial team at one of the most-renowned investigative journalism outlets in the world and started to rap. It would have...
Maybe your site should be home to a Studio 20...
by Jay Rosen, Director of Studio 20 Studio 20 at NYU is a graduate program in journalism that thinks project-based learning is the best way to teach students about the hard work of innovation. This post explains to potential collaborators why they might want to work with us. That is, why they might want to hand a problem in innovation over to one of our people.  More than 20 editorial sites have...
First Year Studio 20-er Anjali Mullany Makes Moves
Anjali Mullany, part of the first Studio 20 class back in 2009-10 has made her mark on the media world already. She's been a major driver behind the New York Daily News' push into social media for the past two years. Now, she's making the jump to Fast Company. We caught up with Anjali while she has a bit of down time for a quick chat about social media innovation in journalism. So, you got a...
The Man Behind the News Songs
Studio 20 grad David Holmes just might be king of the "newsical" genre. Or at least a prince.  Last year, at Studio 20, Holmes came out with the "Fracking Song" for the class's joint explainer project with ProPublica. It went viral in no time. Since then, he's been busy writing, composing, and playing more explanatory songs for various newsrooms.  His latest song—another hit for...
Professor Samuels at SXSW: Black in...
You may remember the debate that broke out around CNN's Black in America 4 Silicon Valley doc last year—a "war of words" between the show's producers and interview subject, tech blogger and investor, Matthew Arrington. The show itself made quite a splash too. The conversation it sparked over diversity—or lack thereof—in Silicon is still being hashed out. This year at SXSW,...
The Citizens' Agenda Round 1: #unasked Questions...
You may remember our announcement last December that Studio 20 is collaborating with the Guardian US on how to improve election coverage. "The Citizens' Agenda" as the project was christened, was meant to amplify the user's voice in a media sphere overrun with insiderism.   Our own Jay Rosen and the Guardian's Amanda Michel summed up the idea in a co-authored column: It starts with a...
(More) Studio 20 Grads Settle into their New Jobs!
The recently graduated Studio 20 class has been so busy getting right to work that we had to write up a second installment of our jobs post. Here's a sampling of a few more alums who are making their mark on the news world: Niel Bekker | Social Products Editor for The Huffington Post What does your title mean?  I work with the tech and editorial teams to produce interactive features and...
Studio 20 Grads Settle into their New Jobs!
After graduation this December, the second Studio 20 class has wasted no time getting themselves in with some of the top media companies around. From ProPublica to the New York Times, you may see Studio 20 alums popping up all over the news world. Check out where some of last year's class have landed and what lessons they've taken with them to their new jobs: Blair Hickman | Social Media Producer...
Studio 20 Will Collaborate With The Guardian on...
On Dec. 8, Studio 20 and The Guardian US jointly announced that they will collaborate in the development of a "citizens agenda" approach to election coverage during the 2012 campaign for president. Jay Rosen and Amanda Michel, The Guardian's Open Editor, explained it this way in a co-authored column that ran on The Guardian site:  The alternative to "who's going to...
5 tags
Open Studio: An Open Invitation
You are cordially invited to the Studio 20 Open Studio, a presentation of innovations in journalism by the students and innovators of Studio 20. These final projects are the both the capstone project for students enrolled in the NYU Arthur L. Carter School of Journalism, and a survey of cutting edge advances in journalism today. Time: 5:30 PM, December 14th, 2011 Place: Arthur L. Carter...
6 tags
13 tags
The Studio 20 @ NYU Explainer
Wonder why we say Studio 20 is unlike any other journalism program out there? Curious about what we do? Thinking of applying? Check our latest attempt to put it all into words. Studio 20 - New York University from The Local East Village on Vimeo.
10 tags
Introducing... Zoe Fraade-Blanar
Zoe Fraade-Blanar is Studio 20's secret weapon. Since September 2010, Zoe has worked with Studio 20 as we try and solve the big puzzles in journalism. In Studio II, She introduced us to the skills and tactics we need to execute our long-term project with ProPublica. Zoe taught us the value of iterative project management and agile development, and also lead weekly workshops on everything...
9 tags
The Redistricting Remix
The Studio 20 singer/songwriter in residence Dave Holmes, the man behind The Euro Debt Crisis Disco Song and The Fracking Song, is back with another hit. The Redistricting Song is Dave's third music video explainer and the second he's created in partnership with ProPublica. As he's done before, Dave has combined clever lyrics with a catchy beat and awesome animation to bring...
Studio 20 students are Designing Conversational...
Last spring we were thrilled to announce that Clay Shirky joined the Studio 20 faculty. This Fall, seven third-semester Studio 20 students elected to take his Designing Conversational Spaces class at ITP. The class addresses a very specific problem: how to design online environments that support or encourage good conversation? Through studying the trade-offs and dynamics present in existing web...
Class of 2011 - Studio III Projects and Summer...
We're in the middle of the make-it-or-break-it period for our Studio 3 projects. According to Jay, October should be our biggest month in terms of productivity. Each week we meet to discuss four projects as they progress and each one is as different as the next. Here's a look at what the 16 of us are working on this year: Assia Boundaoui began this summer freelancing radio reports...
Studio 20 Speakers Series
A big part of the Studio 20 experience is the speakers series. Every second week in Studio I, we invite industry leaders and innovators to join us for a conversation over wine and cheese. Last year, we hosted Gaby Darbyshire, COO, Gawker; Burt Herman Co-Founder and CEO, Storify; Megan McCarthy Founding Editor, MediaGazer and News Editor, The Observer and Steven Johnson, author of Where Good Ideas...
Tracking the success of My Water's on Fire Tonight
Last spring, we presented the findings of our project "Building A Better Explainer", to a live audience at the Varick Street Incubator. We showcased the explainers we created for ProPublica and other partners to a room full of journalists, editors and entrepreneurs. One of the highlights of the night was the debut of our music video explainer, "My Water's On Fire Tonight...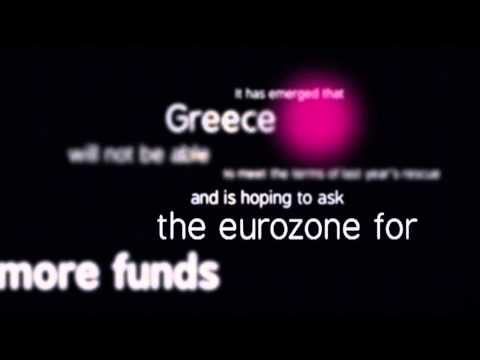 Photos from "Building A Better Explainer"...
ExplainerNet →
"Investigative reporting with a back beat."
– David Carr, New York Times. May 11th, 2011 via Twitter, after seeing My Water's on Fire Tonight.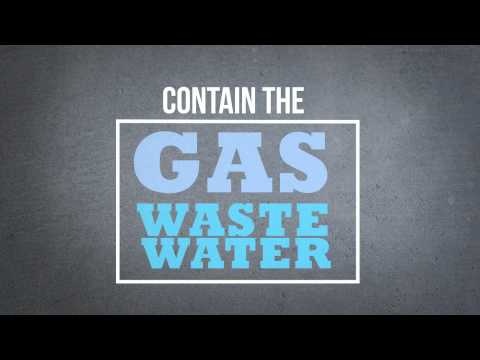 7 tags
Studio 20 Collaborates with ProPublica to Build a...
In its second year, Studio 20 is again embarking on a big collaboration with a major media partner. In 2009-10 it was The Local East Village with the New York Times. In 2010-11 it's the Building a Better Explainer project with the investigative journalism non-profit, ProPublica.  The project will focus on the art of explaining the sort of sprawling complicated stories that ProPublica covers....
6 tags
Studio 20 Students Push a Variety of Envelopes...
Studio 20's first class of students are in their third semester, and working on innovation projects with a variety of media partners. They work independently and present their progress in Jay Rosen's Studio 3 course. Here's what they're up to this term: Tim Stenovec is working with Saul Hansell of Seed.com to design and build a site for AOL that helps people sort through...
8 tags
Studio 20's Niel Bekker Publishes Post about...
Studio 20's Niel Bekker recently published a post exploring two new startups, Storify and Qwiki, which are finding ways to disrupt storytelling. From the post: Which is more disruptive: connecting users to a library of machine-made knowledge remixes, or connecting users to each other's curated content, shaped into narrative by human hands? Read Niel's full story on MemeBurn.
4 tags
Studio 20 Liveblogs the NYC Marathon
Students in Professor Jason Samuels' course worked with the New York Daily News to liveblog this weekend's New York City Marathon. The NYDN's Lauren Johnston blogs about running, but couldn't do it Sunday since she was participating in the marathon itself. Studio 20 came to the rescue. Johnston explains: Photos and details were captured by Studio 20 and posted to...
5 tags
Studio 20 Profile: Focus on James Matthews
Studio 20's James Matthews spent the summer in Brazil. Here's his tale about his experience: I spent the first six weeks of the summer adapting my doctoral thesis on the Spanish Civil War for publication by Oxford University Press. I am now about half way through the rewriting stage. For the rest of the break, I worked as an editorial intern for Thomson Reuters from their Sao Paulo...
Studio 20 at the Arthur L. Carter Journalism...
The STUDIO 20 concentration at NYU offers master's level instruction with a focus on innovation and adapting journalism to the web. The curriculum emphasizes project-based learning. Students, faculty and visiting talent work on editorial and web development projects together, typically with media partners who themselves need to find new approaches or face problems in succeeding online. By...
7 tags
Watch
Congratulations to Studio 20's Tim Stenovec for getting his Local East Village video on a makeshift Hare Krishna center picked up by the Huffington Post!
4 tags
Studio 20 Summer: Focus on Lesley Messer
This is the first post in a series on how Studio 20 students spent their summers. Lesley Messer tells us about writing for People Magazine and a trip to Toronto: Over the summer, I went back to my full-time job, writing, reporting and fact-checking entertainment features for People. A few highlights included spending time with the cast of Jersey Shore and their families (including Snooki),...
5 tags
Studio 20 Profiled as a Unique Approach to...
PBS' MediaShift profiled NYU's Studio 20 concentration as an example of journalism education adapting to the changing media industry. Studio 20 Director Jay Rosen explains his philosophy for student participation:  "What I want students to do is look at the web as an opportunity to learn about journalism today by participating in it." The article describes NYU's...
2 tags
Watch
In case you missed it, last night on CNN, Studio 20 Professor Jason Samuels produced Soledad O'Brien's live one-hour exclusive interview with Imam Feisal of the controversial Park 51 project. The interview has been cited in numerous news reports.
4 tags
Jay Rosen's Advice to the Next Generation of...
Studio 20 Director Jay Rosen recently gave an Inaugural Lecture to the incoming class at Sciences Po école du journalisme in Paris (read reports of it in English and in French, with videos of the talk) that was meant not only for French students, but for anyone interested in journalism. Rosen elaborated on his talk in a post he published titled The Journalists Formerly Known as the Media: My...
11 tags
The Local East Village to Launch September 13
The Local East Village will launch on Monday, September 13. The site is a collaboration between The New York Times and New York University's Arthur L. Carter Journalism Institute, and will cover New York City's East Village. Studio 20 students have been planning and working towards its launch throughout spring semester and into the summer. The site will feature a specially developed Virtual...
7 tags
Studio 20 Student Scores Fellowship to Work for...
Studio 20 student Amir Shoucri is helping the New York Observer develop their video strategy this summer. The project is funded through a $10,000 grant to the Carter Institute from the Knight Foundation. The fellowship also allowed Amir to purchase video equipment, which will be donated to Studio 20 at the end of his work: A Panasonic AG-HMC150 digital camcorder The camera, along with a...
5 tags
Studio 20 Student Analyzes LeBron Reaction Via...
Studio 20 Student Anjali Mullany works for the New York Daily News as their social media manager. Using her expertise, she rounded up some of the best reactions to LeBron James' announcement that he will play for the Miami Heat via Twitter. Here's a sample: After the announcement, Knicks fans took to Twitter to share their disappointment - but many Cavaliers fans were downright...
5 tags
Studio 20 professor joins CNN as lead producer
Congrats to Studio 20's Professor Jason Samuels who recently left BET to join CNN as a lead producer for CNN's award-winning, long-form documentary unit 'In America" - which strives to present untold stories in underreported communities. Professor Samuels' first prime time documentary for CNN will air in the fall.  Learn more about CNN's "In...